Crown Prosecution Service Essay
How we work
Our Organisation
Lesley Longstone: Chief Executive (interim) Toggle accordion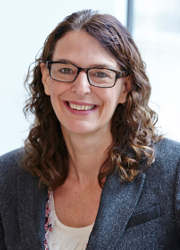 Lesley Longstone joined the CPS in December 2017. Her previous role was Chief Executive of the Independent Police Complaints Commission, where she has overseen major reforms including expansion of the organisation to take on the investigation of all serious and sensitive incidents involving the police, influencing and preparation for new complaints legislation and reform of the organisation's governance structure.
Previously Lesley was a Board member of the Department for Education during which time her cross government responsibilities, as Director General for Young People, included youth crime and youth justice.
Gregor McGill: Director of Legal Services Toggle accordion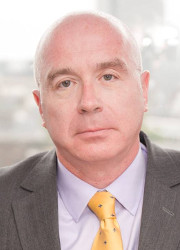 Gregor McGill qualified as a solicitor in 1987 and began his career as a commercial litigator at a City of London firm before joining CPS London in 1991. After more than a decade, he joined HM Customs & Excise as a senior lawyer. Gregor was appointed Head of the Serious Organised Crime Division of the newly created Revenue and Customs Prosecution Office in 2006.
On returning to the CPS, his roles included Head of the Fraud Prosecution Division and Legal Director in CPS London. He led the CPS response to the Leveson Inquiry before being appointed Head of the Organised Crime Division in 2012, working closely with the National Crime Agency to combat the threat to the United Kingdom posed by organised criminals. Gregor took up his role as Director of Legal Services at the CPS in January 2016.
Paul Staff - Director of Corporate Services Toggle accordion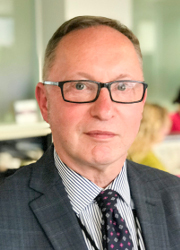 Paul Staff spent his early career in a wide range of roles in both manufacturing and commerce. He subsequently joined the British Library in the late 1970s and spent time in various roles in service delivery and Corporate Services before specialising in costing and the implementation and development of financial systems.
Paul is a qualified accountant and for over 20 years headed up the finance and accounts function for the CPS. As Director of Corporate Services Paul is now responsible for finance, Human Resources, Digital and Technology, Procurement and Estates, Security and Records Management.   He also plays the lead role in managing relationships with the National Audit Office and Treasury.
Jean Ashton OBE - Director of Business Services Toggle accordion
Jean joined the CPS in 1986 as Head of the West Yorkshire Finance Team before moving into front line operations as a Senior Law Clerk managing the handling of serious casework. She has held a number of key roles, leading change across casework and business administration functions including HR, estates, operational delivery and finance.
Jean became Area Business Manager for West Yorkshire in 2001 and went on to hold the same role in Greater Manchester and then CPS London. In 2014 Jean became the Head of Operations and was responsible for leading the delivery and continuous improvement of CPS operational functions. She became the Director of Business Services in January 2016.
Monica Burch - Non-executive Director Toggle accordion

Monica has had a long and distinguished legal career, retiring as chair and senior partner at Addleshaw Goddard LLP in 2016. As a lawyer, she practised in the fields of commercial litigation and international arbitration, advising on a wide range of claims in a number of jurisdictions. In 2010, Monica was appointed a Recorder of civil cases.
In addition to the CPS Board, Monica chairs the Nominations and Governance Committee. She is also a non-executive director at Lloyds underwriter Talbot Underwriting Limited and non-executive director and chair of The Mentoring Foundation, a not-for-profit foundation helping more women reach the top of large organisations.
Mark Hammond - Non-executive Director Toggle accordion

Mark has had an extensive career in the public sector, having served as the Chief Executive Officer of the Equality and Human Rights Commission and CEO of West Sussex County Council. He has also held a range of posts in the Civil Service, including Private Secretary to the Permanent Secretary at the Department of the Environment.
Mark is a member of the Audit and Risk Committee. Outside of the CPS, he is currently Visiting Professor in Public Policy at Canterbury Christ Church University and a senior fellow at the University's Centre for European Studies. He is also a non-executive director on the General Pharmaceutical Council and a member of the Public Sector Advisory Board for Penna plc.
Alison Porter - Non-executive Director Toggle accordion

Alison has 20 years' experience in strategic development, operational management and governance at board level mainly in the private sector. Her early career experience was with HMRC and the Cabinet Office followed by 17 years with BT plc in a range of operational, security and strategic roles followed by a period in a technology start-up company.
She is an experienced public sector non-executive director having held posts with six Government Agencies over the past 15 years and is also a former Lay Magistrate. In addition to the CPS Board, Alison is a member of the Nominations and Governance Committee and a trustee for a professional theatre company.
Jeremy Newman - Non-executive Director Toggle accordion

Jeremy is a chartered accountant by profession and the former Chief Executive (2008-2011) of BDO International. Prior to that, he was managing partner (2001-2008) of BDO's UK firm, having joined them as a trainee in 1978 and becoming a partner in 1986. He has worked extensively in audit and corporate finance and has acted for a wide range of businesses across a variety of industries.
Jeremy is Chair of the CPS Audit and Risk Committee. Outside of the CPS he is a member of the Council of the Open University, an Honorary Visiting Professor at Cass Business School, a trustee of the Social Investment Business Foundation and a trustee of a number of private charitable trusts. He has managed relationships with governments, regulators and the media globally.
CPS senior leadership organogram Toggle accordion
The principles we follow
The Code for Crown Prosecutors sets out the basic principles to be followed by Crown Prosecutors when they make case decisions. The decision on whether or not to charge a case against a suspect is based on the Full Code Test as outlined in the Code. The Full Code Test has two stages:
The evidential stage
This is the first stage in the decision to prosecute. Crown Prosecutors must be satisfied that there is enough evidence to provide a "realistic prospect of conviction" against each defendant on each charge. They must consider whether the evidence can be used and is reliable. They must also consider what the defence case may be and how that is likely to affect the prosecution case.
A "realistic prospect of conviction" is an objective test. It means that a jury or a bench of magistrates, properly directed in accordance with the law, will be more likely than not to convict the defendant of the charge alleged. (This is a separate test from the one that criminal courts themselves must apply. A jury or magistrates' court should only convict if it is sure of a defendant's guilt.) If the case does not pass the evidential stage, it must not go ahead, no matter how important or serious it may be.
The public interest stage
If the case does pass the evidential stage, Crown Prosecutors must then decide whether a prosecution is needed in the public interest. They must balance factors for and against prosecution carefully and fairly. Some factors may increase the need to prosecute but others may suggest that another course of action would be better.
A prosecution will usually take place however, unless there are public interest factors tending against prosecution which clearly outweigh those tending in favour. The CPS will only start or continue a prosecution if a case has passed both stages.
Our values
---
We will be independent and fair
We will prosecute independently, without bias and will seek to deliver justice in every case.
We will be honest and open
We will explain our decisions, set clear standards about the service the public can expect from us and be honest if we make a mistake.
We will treat everyone with respect
We will respect each other, our colleagues and the public we serve, recognising that there are people behind every case.
We will behave professionally and strive for excellence
We will work as one team, always seeking new and better ways to deliver the best possible service for the public. We will be efficient and responsible with tax-payers' money.
Equality and inclusion
The CPS commitment to inclusion and equality is at the heart of how we work. It is important to us both as an employer and in the way we approach our responsibilities as a prosecuting authority. The two are closely linked – supporting a diverse workforce allows us to provide a better service to the public.
We also value the insight we get from engaging directly with the communities we serve, who provide welcome scrutiny of our work. This inclusive approach means that:
Effective community engagement builds greater trust with the public victim and witness satisfaction, and better informed prosecution policy and practice. 
The CPS has an inclusive culture, reflected in a diverse workforce, locally and nationally, and at all levels of the organisation
By opening up the CPS and acting on input from diverse communities, we aim to inspire greater confidence in the CPS, in particular from witnesses and victims, resulting in improved prosecution outcomes.
The Equality Act 2010 underpins the way we work; data is available in the Publications section of this website
Around 6,000 people work for the Crown Prosecution Service, across England and Wales in a variety of roles. Almost half our employees are lawyers, who are responsible for deciding whether to prosecute cases, and represent the Crown in many hearings in the courts. The rest work to assist prosecutors preparing cases for court, or in other professions including operational delivery, finance, human resources, communications and digital and technology services.
The Director of Public Prosecutions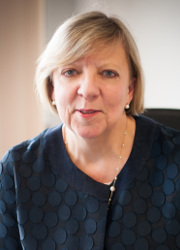 Alison Saunders is the Director of Public Prosecutions.
Alison Saunders, a barrister, joined the CPS in 1986, the year of its formation. She spent her early career prosecuting in CPS London South. In 1991 she moved to the CPS Policy Directorate, rejoining CPS London in 1997 and being promoted to Assistant Chief Crown Prosecutor in 1999.
Later that year, Alison became Chief Crown Prosecutor for CPS Sussex and held the post until 2003, when she left to serve as Deputy Legal Advisor to the Attorney General. She re-joined the CPS two years later, to establish and head the Organised Crime Division (OCD), dealing exclusively with cases from the Serious Organised Crime Agency and Child Exploitation Online Protection Centre.
In December 2009, Alison was appointed Chief Crown Prosecutor for CPS London, a post that she held until she became Director of Public Prosecutions on 1 November 2013. She is the first DPP to be appointed from within the CPS.
The CPS Board
The CPS Board provides strategic leadership and is collectively responsible for delivering our organisational objectives. It plays a key role in ensuring that the organisation is equipped to provide a professional, efficient and high quality service. 
The DPP chairs the CPS Board, which supports her in governing the organisation. The Board includes four executive members and four non-executive directors:
The role of the non-executive Directors is to provide external perspective, challenge and advice on matters referred to the Board.
Specialist Casework Divisions and CPS Proceeds of Crime
Our three Central Casework Divisions deal with some of the most complex cases we prosecute. They work closely with specialist investigators from a range of organisations, including the National Crime Agency, HM Revenue & Customs and the Independent Police Complaints Commission, as well as police forces across England and Wales.
The three specialist divisions, each headed by a Head of Division (equivalent to a Chief Crown Prosecutor), are:
In addition, CPS Proceeds of Crime is a dedicated division responsible for all restraint, enforcement and serious confiscation work.
If the case does not pass the evidential test then it must not go ahead no matter how important or serious it may be.

There must be sufficient admissible evidence to provide a realistic prospect of conviction. A "realistic prospect of conviction" is an objective test which means that a jury or bench of Magistrates properly directed in accordance with the law is more likely than not to convict the defendant of the charge alleged. In other words 51% prospect of conviction.

A case might fail the evidential stage because simply there is not enough evidence, no witnesses, no DNA or other scientific evidence.

Alternatively, there may be evidence but the evidence is inadmissible. This might be confession evidence that is very prejudicial to the defendant which has been obtained in breach of PACE, judges can exclude any evidence if it was obtained in breach of the rules under sections 76 and 78 Police and Criminal Evidence Act 1984.

The CPS lawyer will have to establish how significant the evidence is, referred to as its "weight", this can vary depending on the age of the witness, whether they had been drinking, the weather and other such factors.

Since the Criminal Justice Act 2003 the previous convictions or bad character of the defendant can be put before a jury in some circumstances; all these factors have to be weighed in the balance to establish not only how much evidence the prosecution have but how probative it is.

If the case does meet the evidential test then Crown Prosecutors must go on to the second stage process which is to decide whether a prosecution is needed in the public interest.